Active School Slogan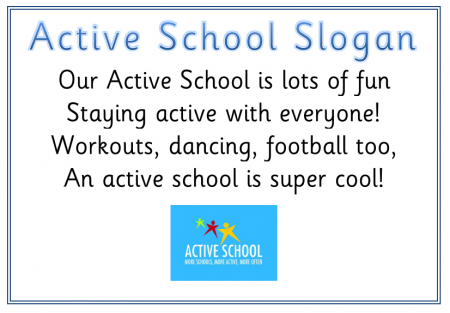 Active Line Leaders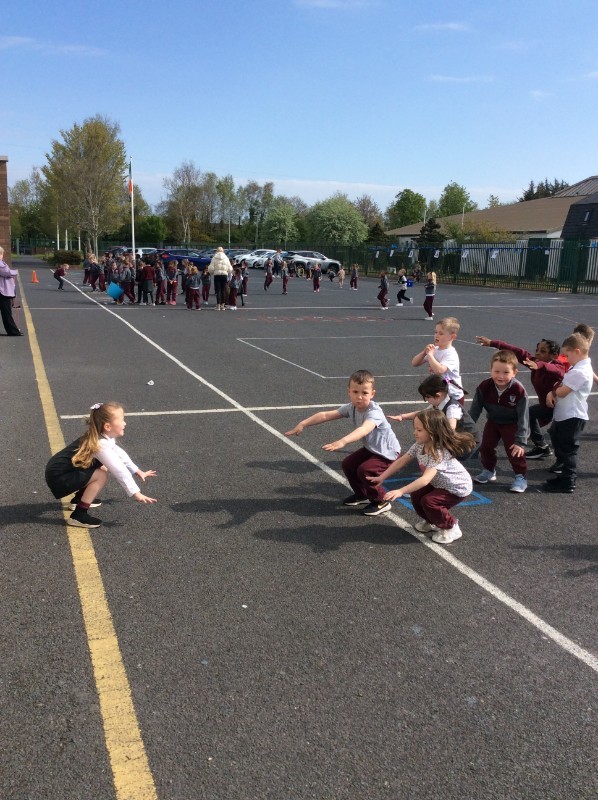 Active School Committee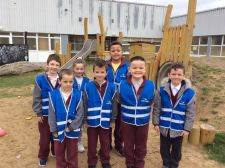 Our Active School Committe are from 2nd Class - Mia, Killian, James, Preston, Ollie, Ross, Braxton and Carson.
Ms. Boland, Ms. Healy, Ms. Fox, Ms. O'Leary and Ms. O'Meara are also members of the Active School Committee
Sacred Heart FC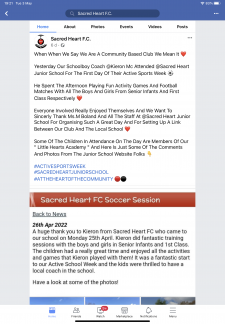 We are delighted to share the news of our new link with Sacred Heart FC. Kieron came to do a taster session with the children and we are so excited that Kieron will now be making a weekly visit to our school to do soccer sessions with all the boys and girls.
Don't forget to check out Sacred Heart FC on Facebook to find out more information about the Little Hearts training times and days!
Bizzy Breaks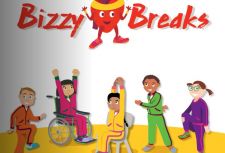 Sacred Heart Junior National School, Killinarden, Tallaght, Dublin 24, Ireland | Phone: (01) 4524064

WEBSITE BY: SCHOOLWEBDESIGN.NET | Login